Boston's Most Walkable Neighborhoods
Looking to move or visit Boston but don't want to bring a car? Here's a list of the most walkable neighborhoods in the city! Living in a city, homebuyers are looking for the convenience of walking next door and grabbing a bite to eat or walking to do your daily errands. Walking over driving or taking public transportation has significant benefits socially, economically and environmentally.
Boston is also known as "America's Walking City and is ranked 4th most walkable large city in the U.S. If you are looking for a property close to all your favorite sports spots and restaurants, the city is full of neighborhoods that make walking easy! A common theme in cities is that some neighborhoods (usually the busiest) are more walkable and desirable than others.
It is important to relay to your real estate agent everything that you are looking for in a home, especially its neighborhood and walk score if you are a city pedestrian.
To help get you started, here are the top 10 neighborhoods in Boston with the highest Walk Scores to include in your home search: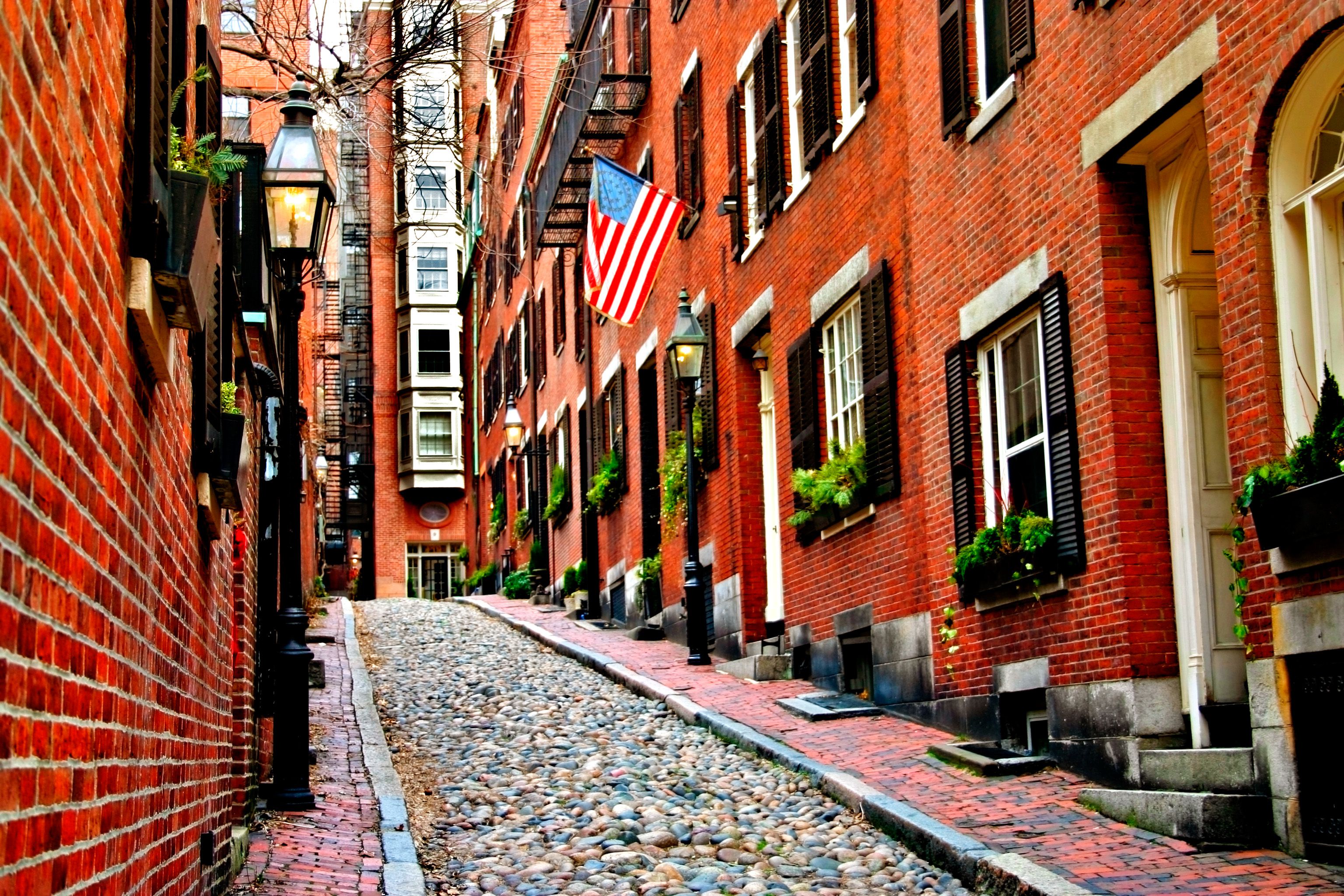 Boston, Massachusetts is full of many different types of neighborhoods. While the entire city is thriving with history, new activities and great sporting events, Beacon Hill takes the cake for the neighborhood with the most walkability. When we think of Beacon Hill, we see the small cobblestone alleyways and historic, short, brownstone buildings. One of Beacon Hill's most outstanding features is that it gives you a clear view of the iconic gold dome of the state house.
Known as one of America's most prestigious neighborhoods, the median sale price in Beacon Hill is $1,190,000. Its 19th century charm and city center point are a key attraction for city buyers.
Centrally located between Downtown and Back Bay, Beacon Hill receives a Walk Score of 99- a walker's paradise!
Home to some of the best food and locally-ethnically owned restaurants, Chinatown is one of the most bustling areas in Boston. Because of Chinatown's small streets and trafficy roads, many decide to walk rather than trying to drive and park their car. Not only is Chinatown full of amazing eateries but, it is home to Boston's significant Asian-American history.
The median sale price for home in this neighborhood is $1,195,000. Its world class transportation options followed by its urban feel that buyers may be looking for.
Chinatown is located between the financial district and Downtown Boston, making it just a short walk to other neighborhoods! Based on the lack of parking options and copious amounts of shops and restaurants, Chinatown scores a Walk Score of 99 as well!
Also dubbed as Boston's Little Italy, The North End is known for its narrow streets and some of the city's oldest buildings. Some of the most historic landmarks in The North End include: The 1680 Paul Revere House, the Old North Church and the Lebowich Tenement House from 1895. Filled with Boston's best Italian food, you will find an influx of Italian restaurants, bakeries and pastry shops, and old-school delis where you can find the best treats straight from Italy!
On the lower end of the prices by neighborhood, the median home sale price in the North End is $762,000.
Parking can be hard to come by in the North End and restaurants and shops are located right next to each other, so most would say that having a car is not deemed necessary. Located just 0.5 miles away from the infamous Fanueil Hall and Quincy Market, the North End receives a Walk Score of 99!
#4 Bay Village
Although one of the smallest neighborhoods in Boston, Bay Village is one of our favorites. Quiet, tree-lined, and full of brownstones, Bay Village is known for its historic beauty! Most of the homes are preserved red brick row houses from the 1800's. Hidden gem restaurants and quaint parks are some of its resident's favorite parts of the neighborhood. One of the coolest facts about Bay Village is that this is where the famous Edgar Allen Poe was born!
This quaint and quiet neighborhood has a median sale price of $1,130,000.
Due to its beauty and ease of walkability to other Boston neighborhoods such as the South End and Back Bay, Bay Village receives a Walk Score of 98.
Downtown Boston is one of the many areas that is lively all four seasons. Some of the best parks that it includes are the Boston Commons as well as the Boston Public Garden. Department chains and well-known fashion stores also flood this area, making it a prime tourist attraction. We see a lot of developing new apartment complex's beginning to pop up in Downtown such as the Millennial Towers and the much-anticipated Winthrop Center. Downtown Boston is also the home of the Old State House as well as The Freedom Trail.
Among the most expensive, the median sale price in Downtown is $2,110,000.
Parts of Downtown allow minimal driving and mainly consist of parking garages as the only form of parking. Visitors and residents mostly enjoy walking around and shopping in this area, so a car isn't deemed necessary. Downtown receives a Walk Score of 98.
The South End is known for its culturally rich Victorian row houses and popular dining and drinking scene. The SoWa Art District is popular among Bostonians especially for their Winter Market and Summer Market. The South End is a quaint, quiet neighborhood and expands far throughout the city. There is plenty of space for parking and is more equipped for driving.
The median home sale price in the South End is $999,000.
Located right next to the Back Bay neighborhood and just over the bridge to South Boston, the South End neighborhood features quaint and quiet neighborhood charm that its residents love to stroll through. Bostonians definitely have the option here to own a car as the streets are a bit wider and parking is more accessible. The South End receives a Walk Score of 97.
#7 West End
Home to TD Garden, the West End is always buzzing with people especially on the days of Celtics games, Bruins games and concerts. TD Garden has also recently added Hub Hall which is filled with local Boston restaurant favorites. The West End can be considered the "sports hub" of Boston. Side streets are also filled with local sports bars that have been present for over 20 years!
The median home sale price in the West End is $665,000 - the least expensive neighborhood in Boston to live.
Tourists tend to drive to this are area and park in local parking garages. The iconic Boston bridge is located right behind the Garden, ultimately giving the West End a walking score of 97.
One of the most historical neighborhoods in Boston is the Back Bay. Back Bay features a unique mix of old-world charm through its historical brownstone buildings mixed with modernity through its shopping center and restaurants such as The Prudential Center. As the shopping epicenter of the city, stores, museums, restaurants and businesses are essentially stacked on top of one another. In addition to all of the shopping available, The Boston Public Garden is located right at the tip of this area.
The median home sale price in the Back Bay is $1,360,000. The second most expensive neighborhood in Boston to live.
The well-known Newbury Street is a popular attraction within the Back Bay. An event taking place this summer, Open Newbury Street closes down the road for a weekend while shoppers get to roam freely and check out local businesses advertising on the street. This neighborhood of Boston is very pedestrian friendly! Back Bay receives a walking score of 97.
#9 Central Maverick Square-Paris Street
Through the underwater tunnel, we enter into East Boston. Home to a very diverse area of Boston, East Boston is widespread with culture and different types of cuisine. Maverick Square lives right near the water with beautiful views of the city. This is the only public transportation T stop that East Boston has to offer, making it quite bustling. Daily errands are mostly done by foot, but we can see is that parking comes much easier here-prefacing that most people would prefer to use a car.
The median home sale price in Central Maverick Square is $749,900.
Central Maverick Square is a lively area directly across from the Boston Harbor and gets a Walk Score of 95.
#10 Fenway-Kenmore-Audubon Circle-Longwood Boston
The Red Sox part of town. This is also one of the biggest areas of Boston drawing huge crowds for the baseball games.There are approximately 36,713 residents, much more compared to the other parts of the city that we have looked at. Located directly next to Back Bay, there are also plenty of bars, restaurants and shops in this area! They are definitely not as close together on some on Newbury Street may be, but still close enough that walking is easy.
The median home sale price in the Fenway neighborhood of Boston is $675,000.
This side of town is also home to many colleges including Emmanuel, Simmons, Northeastern, Wentworth and many more. The Charles River Esplanade, a popular place to exercise, walk and enjoy the city views makes city walking a dream. This neighborhood of Boston receives a Walk Score of 95.
Check out some of our coming soon listings to see if a home in your desired neighborhood is right for you!
*Median sale price is data from Redfin's US Housing Market resource