Senior Sales Agent | The Charles Realty
The Charles Realty
257 Newbury Street
Boston, MA 02116
Email Phone: 617-236-0353 Fax: 617-236-4476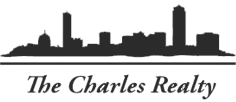 About Sarah
Five Star Ratings from Buyers and Sellers Alike
Member of Greater Boston Real Estate Board & National Association of Realtors Consistently among the top 10% grossing Realtors in Boston
Named as one of Boston's top 15 Realtors by Choice Home Warranty
Member of Top Agent Network (TAN)
Over 14 Years of Real Estate Experience
Service areas include Boston, Back Bay, South End, Beacon Hill, Waterfront, Seaport, North End, The Fenway, South Boston, Charlestown, Jamaica Plain and Dorchester, as well as Brookline, Somerville and Cambridge. Also has sold homes in Winchester, Melrose, Newton, Wayland, Natick, Wellesley, Watertown and Waltham.
As a senior sales agent at The Charles Realty, Sarah has over a decade of experience selling real estate in downtown Boston and the surrounding neighborhoods. Sarah's track record with buyers and sellers is both reputable and respected, which is reflected in the numbers she continues to post year after year. She is a member of the Top Agent Network (TAN), an elite online community of the top 10% real estate agents in the area.
Sarah values customer service and works hard to ensure that she meets the varying needs of each client, listening to their specific requirements and finding them the perfect home. She is dedicated and accommodating, creating a unique and helpful approach to real estate. This approach has kept many clients returning for Sarah's expertise over the years. Sarah has sold millions of dollars of real estate throughout the Greater Boston area in highly-sought-after neighborhoods such as Back Bay, Beacon Hill, Waterfront, South Boston, Charlestown, Jamaica Plain and the South End, as well as, Brookline, Somerville, and Cambridge. Her experience with real estate also extends beyond just the immediate Boston area and into suburbs where she has sold homes, including Winchester, Newton, Wayland, Natick, Wellesley, Watertown, and Waltham.
Sarah is Boston area native and graduate of Cornell University, where she majored in Sociology. With a GPA of 3.8, Sarah was destined for success. After graduating, she moved to New York City where she became a publicist in the areas of: entertainment, fashion and hospitality. Three years into her stint in the Big Apple, Sarah decided she wanted to continue her education and began applying to medical schools throughout New England. Sarah relocated to Boston and was accepted to both Boston University Medical and the University of Massachusetts Medical. Sarah became a licensed real estate salesperson upon her January return, as in interim employment opportunity until she was scheduled to begin Medical School. With Sarah's impressive background, she was immediately hired at The Charles Realty. Sarah quickly became an amazing real estate agent, and over twelve years later, still is! As one of our office's top grossing agents, Sarah prides herself in her commitment to her clients.
What Buyers Are Saying
Sarah is a true professional and a lovely person!
Purchased a condo in Back Bay
I highly recommend Sarah Glovsky—from the beginning of my association with Sarah through the post-purchase period, I have been impressed with Sarah's commitment to excellence and professionalism. Sarah took the time to truly understand what I needed and wanted in a new home and then set about the search process with the diligence and expert knowledge of the Boston market. When we found the right property, she led me in the preparation of winning offer. Then remained highly involved in the march to a successful closing. Sarah gave me great referrals to other professionals that were needed for a successful closing—all were excellent and it was obvious that they also held Sarah in high regard. Finally, Sarah has continued to be responsive and available even months after the closing to any questions that I may have. I am confident that any seller or buyer would agree with this assessment. Thank you, Sarah!
Sarah was an amazing resource! I cannot imagine accomplishing my first home purchase without her.
Purchased a home in Somerville
As a first time buyer with a lot to learn, Sarah was an amazing resource! She was able to answer all of my questions and provide reliable contacts when needed. She was readily available at all times, as was her assistant. The whole process was a little less stressful at times, and I was relieved to have someone so knowledgeable and capable on my side.
Sarah clearly knows Boston and the surrounding areas in and out. We went looking at places in about five different zip codes. She had an excellent sense of what I wanted and when she first saw my new home she knew it right away. I can not imagine accomplishing my first home purchase without her, and I always recommend her to friends.
Sarah is extremely accessible, patient and responsive, and clearly makes her clients a priority.
Purchased a condo in Charlestown
Sarah helped my husband and I buy our first condo in Boston in the summer of 2014 and we had a wonderful experience working with her. Sarah is extremely knowledgeable and professional; if she does not have an immediate answer to our questions she would seek it out right away. She helped us keep track of each step of the process, and always kept us informed and gave us sound advice. She was also an excellent negotiator on our behalf.
Sarah is extremely accessible, patient and responsive, and clearly makes her clients a priority. She is also well connected, and assembled a great team to help us through the process. Finally, Sarah is fun to work with! We enjoyed several weekends house-hunting with her. We have recommended Sarah many times since we bought our first place and will continue to do so. She made first-time home buying much easier than we ever thought it would be!
An amazingly talented realtor!
Purchased a condo in Back Bay
Sarah helped us find the perfect home. She is any amazingly talented realtor. She was extremely knowledgeable about the market and neighborhoods. She could point out things that we did not even realize or know. Plus, she is very pleasant to work with. We truly could not have asked for a better person to work with. Her patience, kind smile and honest opinions made our home buying experience a great one. Without her guidance and help we would not have found our dream home.
What Sellers Are Saying
Sarah is an extraordinary broker - I've worked with her for years and continue to recommend her to friends, colleagues and acquaintances without fail!
Bought and sold in the South End and South Boston
She was our listing agent for this sale. Overall, she takes the time to get to know her clients and their needs, and works to best support them through the process (whether a purchase or sale). She is utterly reliable, responsive, detail-oriented, a problem-solver, and a pleasure to work with - she makes what can be a stressful process at times so much easier and smoother. For this sale, she worked hard to meet our constraints and timing and she far exceeded our expectations - she connected us with a wonderful stager, and worked with our family's hectic schedule and never had to worry. And then when we had the fortune to receive multiple offers I was grateful to have her advice and counsel about how best to proceed and the outcome was more than we had ever hoped! It's also worth saying that Sarah always has her eye on great opportunities to connect with her clients and make a match and we have ended up making purchases over the years that were perfect for our family. If we hadn't had Sarah I'm certain we would never have looked at or come across these properties. She possesses an uncanny ability to think strategically about client needs and what the market has to offer, and make matches.
This was our third home sale, and we have not worked with someone as good as Sarah!
Sold a condo in Cambridge
It was truly a great experience to work with Sarah, she was very professional and very responsive to our needs. In our life experience this was our third home sale and we have not worked with someone as good as Sarah. We highly recommend Sarah!
Hands down the best broker I've worked with in Boston.
Sold a Condo home in Downtown, Boston
We would highly recommend working with Sarah—she was very knowledgeable, responsive, and personable, In addition, Sarah had to manage showings and staging around a tenant's schedule and she was very respectful during the entire process. Can't say enough good things—just an overall great experience!
The only broker I will consider using for my next project!
Sold properties in Back Bay
Sarah Glovsky helped me buy, rent and sell an investment property in Boston, Massachusetts between 2011-2015. The project was very successful for me financially and all my dealings with her and her staff were smooth and professional. A delight to work with, Sarah Glovsky is top notch and frankly, the only broker I will consider using for my next project.
You can't find a better agent to represent you!
Sold and Bought Properties in the South End and Charlestown
Sarah helped us buy and sell 3 properties (5 transactions) in Boston and Charlestown. She is amazing. Her vast experience, knowledge of the market, sense of calm when things get tense, commitment to getting to yes, and ability to negotiate a great deal make her the right choice. She is smart, savvy and fun to be with during what can be a difficult journey. Her commitment to her customers shows in every way. You can't find a better agent to represent you, whether you are buying, renting or selling!