Team Member to Annette Given | The Charles Realty
The Charles Realty
257 Newbury Street
Boston, MA 02116
Email Phone: 617-236-0353 Fax: 617-236-4476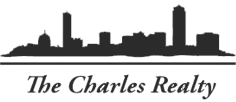 About Mackenzie
Since joining The Charles Realty Team in 2004, Mackenzie Harpine has become an integral part in the company's success. She has spent over a decade working alongside Annette Given, representing both buyers and sellers in their transactions.
Mackenzie spends much of her time studying current inventory, trying to find the perfect match for her buyers. She is thorough and thoughtful during her interactions with first-time and seasoned buyers alike, aiding them both in the home buying process. Mackenzie assists sellers in the marketing of their properties while making it a priority to keep the process as organized, simple, and pleasant as possible. Mackenzie is fun to work with; dedicated to the clients she serves; and committed to effectively filling customer needs and demands.
Under Annette's guidance at The Charles Realty, Mackenzie has progressed into an outstanding representative of the real estate community, showing confidence and knowledge of the Boston area that exemplifies the best among Realtors.