Sales Manager | The Charles Realty
The Charles Realty
257 Newbury Street
Boston, MA 02116
Email Phone: 617-236-0353 Fax: 617-236-4476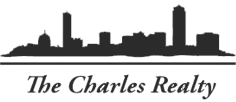 About Betsy
Betsy's motto is to treat every client as her best client. She prides herself on giving the best support and knowledge possible to everyone from first time home buyers to professional developers.
Betsy earned her real estate license in 1994, and has over twenty years of experience in the downtown Boston market. She has worked for over her career to develop a network of real estate attorneys, mortgage brokers, private bankers, and home inspectors to ensure her clients have an entire team they can trust from start to finish. She has built an impressive referral base that is reflective of her superior attention to detail and motivation to build a strong, lasting relationship with everyone she works with.
Betsy has been with The Charles Realty her entire Sales career. She believes in finding a good company and investing in it. She places emphasis on the importance of staying in one place in order to nurture and develop her relationships with all of her clients, from their first small studio purchase up to their mansion in the suburbs.
One of the most distinguishing factors influencing Betsy's successful performance is that she has first-hand experience with the projects that she is advising her clients on everyday. She has owned, renovated and re-sold properties in Back Bay, South End, Charlestown and Jamaica Plain and therefore has experience with renovations, condominium documents, budget writing, and new conversion marketing. In addition, she personally owns multiple rental properties, which gives her exceptional insight into long-term real estate investing with a focus on territory targeting and number workouts. Betsy has been specializing in residential sales and condo conversion development for over 10 years. Her experience and dedication is unparalleled placing her several times on the Boston Top 20 Agents list.
Betsy is a graduate of Emerson College in Boston. Her focus was in marketing and broadcast journalism, and she utilizes her knowledge of the subject regularly when working with listings. Her background in journalism and television has also incorporated itself into Real Estate and you are able to see Betsy as an HGTV hostess on shows such as Sale of Two Cities.
She is a SIBS member at Misericordia Heart of Mercy home for mentally and physically challenged children and adults in addition to being a key supporter of The Boston HomeStart Initiative. Betsy's main charitable efforts come from working with Great Dog Rescue of New England, an organization that helps find homes for abandoned dogs.